Tuesday, November 07 2023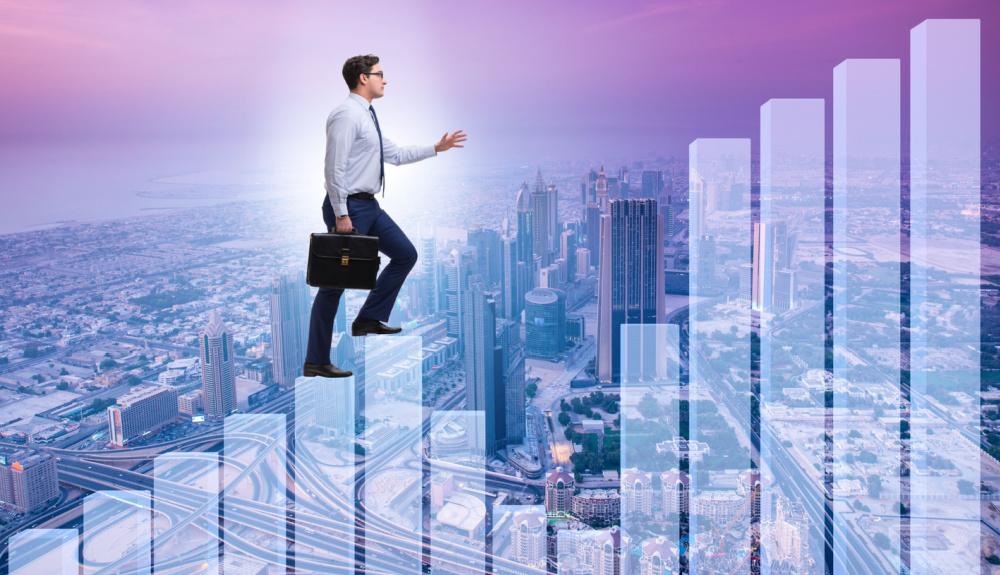 If you want to enter into the massive merchant services sales industry, then we would like you to stop right there. Before taking the plunge, there are a few things you should know. You need to have a clear idea of this industry and whether a credit card processing sales job is even your cup of tea or not.
We will help you know some simple yet important facts about selling credit card processing in this guide and will also provide you with useful tips to jumpstart your career as a merchant services agent. So with that said, let's get started:
Why is it important to know?
Before we move towards knowing some important facts about the merchant services sales programs, the question that might come to your mind is, why bother knowing these things? Well, to be honest, there are a lot of factors involved when it comes to getting merchant services sales jobs, it's not as easy as approaching the merchant, pitching the service and closing the deal.
Things can be both easy and difficult, which is why you need to set your expectations straight. So instead of jumping into a river without gauging its depth, it is better that you know how deep it runs. Therefore, we will tell you both the good and the bad of the merchant services sales industry.
These advantages and drawbacks will help you understand what to expect from it and whether it is the right field of work for you or not. So follow along and learn some of the most important things about selling credit card processing.
Benefits of Selling Merchant Services:
There are plenty of benefits in the merchant services careers, which is why many opt for this route. If you are persistent and work very hard, you will enjoy a high income and many benefits that come with it. Here are a few advantages of working in the credit card processing sales industry:
Excellent Earning Potential:
The basic need for everyone is the money, the sole motivating factor that makes you want to work for hours without looking at the clock. Well, the good thing is that this job is based on commissions. So you will be paid for the amount of work you put in and not like corporate jobs where you give 12 hours daily for a fixed pay.
However, if you ask an accomplished merchant services agent, he will tell you that the money doesn't come easy and is certainly not handed to you on a silver platter. To make a killing in the industry, you need to work very hard, build a network, and be persistent.
There are also several bonuses offered by credit card processors for achieving X amount of sales that add to your overall earnings. So once your business takes off, you can then enjoy a vacation on the beaches of Bali while sipping your fresh piña colada.
Flexible Schedule:
The best thing about working in the merchant services sales industry is that you are your own boss. There is no one looking at you with a microscope waiting for you to make a mistake. You can work on your own terms and in your timings as long as you are getting sales because sales pay the bills in this game.
You can approach any business you want, wherever you want and whenever you want to make your pitch. There will be no one calling you and asking you why you haven't reached the office yet; your dining table is your office.
Tons of Surprises:
If you are someone who cannot deal with a monotonous routine and the same kind of office-based work, then this is the job for you. You will start your day not knowing what's in store for you because you get to meet lots of new people in this line of work.
Different merchants will need different tactics and pitches for the deal to close. So you will have to adapt to the situation, work any problems that may arise, and learn something new every day. If you are someone who loves this kind of work, then you will definitely have higher job satisfaction.
Drawbacks of Selling Merchant Accounts:
Remember, nothing, and I repeat nothing is always rainbows and sunshine. Not even rainbows and sunshine are always there on the sky. So you cannot expect the merchant services sales job to be a walk in the park. There will be some drawbacks, just like there are with all types of jobs. If you are someone who is ready to face challenges and come up with new ways to achieve their goals, then you might not be affected by these downsides very much. That being said, let's see what they are:
Repeated Rejections:
Yes, this will happen. Every sales job comes with complimentary rejections, which an agent has to accept. Selling merchant services is no different. You will likely face two types of merchants when it comes to rejections. The first ones are those who already have a credit card processing provider, and they are satisfied with it.
The second ones will be those who just don't want this facility or those who don't have time to talk to you. You can persuade these people to an extent, and some might convert. I know getting rejected is tough, but you will have to take it like a man and move one to another merchant, there are plenty of them out there.
Soaring Competition:
Yes, there are thousands of merchant services agents out there just like you. But don't let the high competitive environment bring you down. If you have the key ingredients of becoming a successful credit card processing agent then nothing will stop you from getting ahead of the competition.
Plus, you have to be a bit creative in selecting the location to target, maybe a new mall, or a complex? You will have to figure things out as you go and not leave any stones unturned in getting ahead of the competition.
Things You Can Do To Have a Strong Start as Merchant Services Agent:
Now that you know the good and bad sides of the merchant services sales industry, it is time we give you a few pointers on kick-starting your career.
Establish Goals: Being a sales agent means you need to manage yourself because there is no one at your back, making plans for you. You need to set targets like closing X amount of deals in Y number of days. And then work with all your strength and capabilities towards achieving the targets. Once you do, reward yourself with something you like.
Strong Networking: Being a new agent means no one really knows you. So you need to get yourself out there and have more exposure. Visit potential merchants, have a chat with them, help them out with anything related to credit card processing for free, and slowly and gradually build trust. Once they know you are knowledgeable and helpful, they will either get your service or refer their fellow merchants to you.
Understand What You Offer: Speaking of knowledge, you should first increase it to be able to help and educate merchants. Credit card processing is a vast sea, and you need to cover its every aspect. Learn about the services, equipment, and value you are offering so you can better communicate with the potential merchants and pitch them more effectively.
Follow Up: No matter how the dealing with a potential merchant went, always follow up. After contacting a merchant for the first time, don't let them forget who you are or what you offer. This doesn't mean you start visiting their home, but rather, say Hi every now and then. If, after some time, you feel your efforts are going somewhere, keep pursuing otherwise move on to a different merchant.
Offer Excellent Support: One of the main things that you will sell is support and not the service itself. When things are a bit technical, like credit card processing, people purchase the person selling them and not just the product/service. This means that they will buy trusting your word, and you will have to be there for them whenever you are required. This will not only retain your current merchants but also build your credibility in the industry.
Parting Words:
Many jump into the credit card processing sales industry hoping to build successful merchant services ISO; however, only a handful of them manage to do so. Do you know why? Because the ones that fail expect a lot at the initial level. And the ones that win just keep their heads down until they can live with their heads high. There is a difference in IMPOSSIBLE and IMPOSSIBLE. You just need to be persistent, work hard, and have patience; you will make a successful career a possibility one day.
Unveiling the Lucrative Potential: Discover How Much Commission You Can Earn by

Selling Merchant Services
Are you looking for a new business opportunity that can rocket your income to new heights? Look no further! In today's digital age, the demand for merchant services is skyrocketing, and now is the perfect time to jump on board. But before you dive in, have you ever wondered just how much commission you can earn by selling these lucrative services? Get ready to be amazed as we unveil the astounding potential waiting for you. We will take you on a journey through the world of selling merchant services, exploring the vast opportunities that lie ahead. With our confident tone and comprehensive insights, you'll soon discover the untapped potential and be well on your way to a highly profitable future.
If you're looking for a surefire way to make money, selling credit card processing services is the answer. Offering these services can significantly boost your business's revenue. By enabling your customers to conveniently make purchases with credit cards, you are making their shopping experience more seamless and enjoyable. This ultimately leads to an increase in customer loyalty and greater overall satisfaction. So, if you want to tap into a lucrative market and maximize your business's potential, it's time to explore how to make money selling credit card processing services.
If you are wondering how to become a credit card processing agent, you need to understand the advantages that come with offering these services. Credit card processing services not only provide convenience for businesses and their customers, but also offer additional benefits to boost sales. Faster cash flow is one of the key advantages, enabling businesses to receive payments quickly and efficiently, ultimately improving their cash flow management. Lower transaction costs are also a significant advantage, minimizing expenses for both businesses and customers. Additionally, credit card processing services prioritize security measures, ensuring that customers can make purchases with confidence, knowing their information is secure. With these benefits in place, businesses and customers alike can have peace of mind, knowing that payment processing is swift, cost-effective, and secure. Thus, if you aspire to become a credit card processing agent, you can confidently promote the advantages of faster cash flow, lower transaction costs, and improved security measures to potential clients.
However, selling payment processing services goes beyond just providing convenience to your customers; it is an opportunity to significantly boost your revenue. By embracing the right tools and implementing effective strategies, you can seamlessly integrate credit card acceptance into your business operations. This will not only make transactions smoother but also attract more customers, who increasingly prefer the convenience of card payments over cash. As a result, your bottom line will witness a remarkable increase. Now, you might ask, "How much money can I make selling merchant services?" Well, the potential is substantial. With the right approach, you can tap into a market that is ever-expanding, ensuring immediate benefits for your business. So why wait? Start offering credit card processing services today and propel your business towards greater success.
Tips for Getting Started in Merchant Services Sales
Before you embark on your journey in merchant services sales, it is crucial to thoroughly acquaint yourself with the various types of card processing services that are available. In order to successfully sell payment processing services, you must strive to understand the distinct features and benefits that each service offers to businesses. Furthermore, it is equally important to familiarize yourself with the common fees and pricing models associated with these services, as this knowledge will enable you to confidently address your clients' concerns and effectively communicate the value of these payment processing solutions. By becoming well-versed in all aspects of how to sell credit card processing services, you will be equipped with the necessary expertise to navigate the market with confidence and offer tailored solutions that meet the unique needs of each potential client.
Again, it is crucial to emphasize that with a good understanding of the various payment processing options and identifying potential clients who can benefit from using a credit card processor, it becomes easier to establish a successful credit card processing ISO program. By thoroughly evaluating the current payment processing system of businesses, determining their pain points, and considering appropriate solutions, you can confidently approach potential clients and present them with a compelling case for how utilizing a credit card processor will enhance their business's efficiency and cost-effectiveness. With the right approach, knowledge, and a strong value proposition, you can position yourself as a trusted partner in their journey towards optimizing their payment solutions.
Strategies for Generating Merchant Service Leads
If you're wondering how to sell credit card processing services and want to generate merchant service leads, referrals are a powerful tool. One of the most effective ways to attract new clients is by encouraging your satisfied customers to share their positive experiences. By asking them to refer potential clients to you, not only are you expanding your customer base, but you're also building credibility through word-of-mouth recommendations. To further incentivize these referrals, you can offer rewards or incentives for successful recommendations. By doing so, you'll create a mutually beneficial relationship with your customers, as they earn rewards while you gain new clientele. So, if you're asking yourself, "How much money can I make selling merchant services?" remember that utilizing referrals can be an effective and profitable strategy in your sales approach. With confidence, you can rely on these referrals as a proven method to increase your revenue and achieve success in the credit card processing industry.
Thus, connecting with local businesses through networking events or sponsorships is an essential strategy for selling credit card processing services. These platforms provide an ideal opportunity to showcase the benefits and advantages of our services, allowing prospective clients to witness firsthand how our credit card processing solutions can streamline their business operations and enhance their customer experience. By actively participating in these events and establishing relationships with local businesses, we can confidently position ourselves as industry experts and trusted advisors in the realm of credit card processing. This approach not only allows us to expand our client base but also aids in building a strong reputation and credibility within the market. Through these connections, we can foster long-term merchant services partnerships with local businesses, ensuring that our credit card processing services remain at the forefront of their minds when the need arises. In conclusion, networking events and sponsorships provide an effective platform for showcasing and selling our credit card processing services while forming valuable relationships with prospective clients.
Understanding the Merchant Services Marketplace
In order to successfully sell credit card processing services, merchants must have a strong understanding of the credit card processing marketplace and the different providers that are available for partnership. This knowledge is crucial in making an informed decision on which provider will best meet their needs, not only in the present but also for future growth and scalability. By exploring the options and gaining insight into the credit card processing ISO program, merchants can confidently identify the provider that aligns with their business goals and objectives. This ensures a seamless and efficient payment processing experience for their customers, ultimately leading to increased sales and customer satisfaction.
Similarly, when considering the potential financial rewards of selling merchant services, it is crucial to gather reliable information from trusted sources. Industry publications and specialized websites that offer valuable insights into the merchant services marketplace can provide a wealth of knowledge on how to sell credit card processing services and how much money can be made in this profession. Additionally, seeking feedback from customers who have had firsthand experience with a specific service provider can offer invaluable insights and help one make informed decisions. With the right information at hand, individuals can confidently explore this lucrative field and unlock the potential for substantial financial gains.
Becoming an Expert in Credit Card Processing Solutions
Becoming an expert in credit card processing solutions is essential for those aspiring to excel in selling payment processing services. To truly master this field, one must possess a deep understanding of the various types of services available in the market. This knowledge encompasses everything from traditional payment processors to the rapidly emerging digital wallets. By becoming an ISO agent, individuals can confidently navigate the intricacies of credit card processing, offering comprehensive solutions tailored to the unique needs of their clients. With this expertise, they can confidently guide businesses towards optimizing their payment systems, ensuring efficient transactions and maximum customer satisfaction.
When venturing into the credit card processing ISO program, it is crucial to have a comprehensive understanding of the legal and regulatory requirements that underpin the industry. This knowledge ensures that you can navigate the landscape with confidence, taking into account the various rules and guidelines that need to be followed. Moreover, implementing robust security measures to safeguard customer data is of utmost importance. By proactively addressing potential risks and vulnerabilities, you can assure your clients that their sensitive information is in safe hands. Embracing these necessary precautions not only protects your customers but also helps establish your reputation as a reliable and trustworthy credit card processing service provider.
Next, it is crucial to understand that developing solid relationships with banks and other financial institutions is not only important for your business, but it is also a key factor in increasing profitability when selling credit card processing services. By establishing strong partnerships and connections, you gain the ability to negotiate favorable rates and terms for your customers, ultimately leading to higher satisfaction and retention rates. This, in turn, will help you solidify your position in the market and generate more revenue. In summary, by knowing how to make money selling credit card processing and recognizing the significance of building relationships with financial institutions, you can confidently navigate this industry and maximize profitability for your business.
Leveraging Your Knowledge to Earn Lucrative Commissions
Leveraging your industry knowledge is key when it comes to selling merchant processing services. By utilizing your expertise in best business practices, you can confidently offer merchants the opportunity to capitalize on increased sales and commissions. This means ensuring that they are getting the best possible rates and processing services tailored to their specific needs. With your in-depth understanding of the industry, you can confidently guide merchants through the process, assuring them that their trust is well-placed in your capable hands. By leveraging your knowledge, you can establish yourself as a reliable and trusted advisor, creating long-lasting partnerships and mutual success.
Moreover, by honing your skills and applying the appropriate strategies, you can excel in merchant account sales jobs. With a deep understanding of the ins and outs of credit card processing services, you will be able to leverage your expertise to maximize commission earnings while maintaining the safety, security, and affordability that merchants seek. From exploring various payment processing options to utilizing fraud prevention tools and implementing effective pricing solutions, you can ensure that both the merchant and the processor benefit from each transaction. By staying knowledgeable about the evolving industry trends and constantly adapting your approach, you can confidently offer merchants the best possible solutions, ultimately leading to success in selling credit card processing services.
Final Say
In conclusion, the potential for earning substantial commissions by selling merchant services is truly breathtaking. In today's digital age, the demand for these services is skyrocketing, making now the perfect time to jump on board. Through this blog post, we have taken you on a journey through the world of merchant services, unveiling the astounding opportunities that await you. With our confident tone and comprehensive insights, we hope to have inspired and motivated you to tap into this untapped potential. So go ahead, take that leap of faith, and embark on a highly profitable future in the world of merchant services.
The Ultimate Guide to Growing Your Merchant Services ISO with

White-Label Payment Solutions
If you're an ambitious merchant services ISO looking to take your business to new heights, you've come to the right place. In this comprehensive guide, we will explore the power of white-label payment solutions and how they can transform your ISO into a thriving enterprise. Get ready to unlock the secrets of success as we delve into the world of white-labeling, where you can confidently establish your brand, expand your client base, and increase your revenue streams. So, buckle up and get ready to embark on a thrilling journey towards growth and prosperity!
To become a highly successful payment processing company, it is crucial to understand how to become an ISO for merchant services. One essential step in this journey is introducing white-label payment solutions. By embracing these solutions, companies gain the ability to stand out and differentiate their payment processing services from competitors. This is achieved by taking full charge of design, branding, and user experience. White-label payment processing solutions empower companies to confidently showcase their unique offerings, allowing them to establish a strong foothold in the highly competitive market of payment processing. With the flexibility and control that white-label solutions provide, companies can confidently build their brand, deliver exceptional user experiences, and ultimately emerge as leaders in the industry.
Becoming a payment processor can be a highly lucrative venture, and one essential aspect to consider is the utilization of white-label payment provider solutions. These solutions offer companies the flexibility to tailor their payment processing platforms precisely to their specific needs and objectives, instilling a sense of independence and control. By integrating various features such as fraud protection, tokenization, and analytics, businesses can ensure maximum convenience and security for both themselves and their customers. This enables them to enhance their overall operations and ultimately boost their merchant account sales jobs. With the power to customize their payment processing systems, companies can confidently establish themselves in the competitive market and provide exceptional services to their clients.
Also, as companies venture into the world of selling payment processing, incorporating white-label credit card processing solutions can be a game-changer. By harnessing the capabilities of global payments technology, businesses can expand their operations and reach a wider customer base. Moreover, offering a personalized user experience through white-label card machines creates a sense of loyalty among customers, enhancing their satisfaction and likelihood of conducting more transactions. This not only establishes the company as a reliable and efficient payment processing provider but also drives profitability and growth. With the confidence that comes from utilizing white-label payment solutions, businesses can confidently embark on their journey to becoming successful payment processing companies.
Becoming a payment service provider company can open up a world of opportunities and provide a multitude of long-term benefits. By embarking on this path, you can position yourself in the forefront of the industry, offering your customers a diverse array of payment options and conveniently accepting payments from clients. One of the key aspects of this endeavor is selling merchant services, which allows businesses to seamlessly integrate secure and efficient payment processing systems into their operations. This not only enhances their credibility but also streamlines their financial processes, ultimately leading to increased customer satisfaction and loyalty. By confidently venturing into the realm of payment processing, you can empower your clients with the tools they need to thrive in the increasingly digital and global marketplace.
Also, transitioning into a payment processing company not only streamlines your operations, but it also can significantly reduce the costs involved in managing multiple payment systems. By consolidating these systems into a single platform, you can streamline your financial processes and simplify the management of transactions. This can save you valuable time that would otherwise be spent on handling and reconciling various payment methods. Furthermore, by reducing the complexity of managing multiple systems, you can minimize the potential for errors and mitigate associated costs. While the specific expenses involved in starting a payment processing company may vary depending on several factors, such as the scale of operations and required infrastructure, the long-term benefits of efficiency and cost reduction make it a worthwhile investment for any business looking to optimize its payment processes.
To embark on the journey of establishing a payment processing company, the initial stride entails the crucial task of submitting an application to become a Merchant Services ISO. Taking this pivotal step not only demonstrates your ambition but also showcases your commitment to the dynamic field of white label payment processing. By seeking how to become a Merchant Services ISO, you lay the foundation for your ultimate goal of establishing a thriving payment processing company. With unwavering confidence, you brave the path towards transforming your aspirations into reality, knowing that successfully navigating this initial phase sets the stage for the forthcoming stages of becoming a prominent player in the industry.
In conclusion, the journey to becoming a credit card processor, specifically as a Merchant Services ISO, involves a comprehensive application process. This process requires providing essential information about your business, including its nature, estimated sales volume, and merchant accounts history. This scrutiny enables the provider to evaluate your suitability for the ISO designation and tailor a pricing plan that caters to your specific requirements. By submitting these details, aspiring companies can set themselves up for success in the payment processing industry, confidently embarking on their path to becoming a white label card machine provider.
Financing Options for Start-up Payment Processing Companies
Starting a payment processing company may seem like a daunting task, but with the right resources and knowledge, securing the necessary financing is entirely possible. One crucial step is to understand which banks or lenders are willing to finance start-up payment processing companies. By doing thorough research, you can identify potential financiers who are experienced and confident in supporting such ventures. Additionally, it is crucial to determine the type of loan product that works best for your specific needs. This could include exploring options such as business loans or lines of credit that cater to the unique requirements of a payment processing company. Equipped with this information, you can approach potential financiers with confidence, armed with a comprehensive understanding of what they are willing to provide. Furthermore, being aware of the qualifications needed to secure financing is key. Demonstrating a solid business plan, financial projections, and a clear understanding of the market will help to instill confidence in potential financiers. Overall, by leveraging the right resources and knowledge, securing financing for your white label payment processing company becomes an achievable and promising endeavor.
If you are aiming to start a payment processing company, there are several avenues to explore for funding and support. One potential option is to consider applying for SBA loans, particularly for start-up companies. These loans come with attractive terms, offering extended maturities and longer repayment options, thanks to their government backing. Such favorable conditions can greatly benefit your business as you navigate the early stages of establishment. In addition to SBA loans, venture capital funds and angel investors can be valuable resources if your payment processing company possesses a unique business model that is likely to capture the attention and interest of private investors. By leveraging these opportunities, you can secure the necessary funds to kick-start your endeavor and establish yourself in the industry as a confident participant in the white label payment processing space.
Similarly, for start-up payment processing companies aspiring to establish themselves as white label payment gateway providers, crowd funding or peer-to-peer lending can offer a viable financing option. By leveraging these platforms, these companies can not only secure early capital but also cultivate a group of committed customers right from the outset. This approach enables them to build a strong foundation in the industry and confidently position themselves as key players in the competitive world of payment processing. Embracing crowd funding or peer-to-peer lending not only ensures financial stability but also grants these companies an opportunity to showcase their innovative solutions and attract a loyal customer base from day one.
What to Look for in a White-Label Solution
When aspiring to become a payment service provider, it is crucial to thoroughly assess white-label ISO solutions for payment processing. Foundational to this evaluation is the search for vendors that offer a comprehensive range of tools and features, capable of facilitating the seamless streamlining of the payment processing process. By selecting a reliable partner who excels in providing such solutions, businesses can confidently navigate their journey towards becoming a successful payment processing company.
If you're looking to start a credit card machine business, it is essential to find a white-label solution that can provide a comprehensive and reliable set of features. To ensure a successful venture, it is crucial to prioritize a solution that offers robust fraud prevention tools, as protecting your customers' sensitive information is of utmost importance. Additionally, having access to exceptional customer support is vital for resolving any issues promptly and effectively. Furthermore, integration with other eCommerce systems will enable seamless transactions and provide a versatile payment processing platform. By choosing a white-label solution with these essential features, you can confidently establish your payment processing company and cater to the needs of your clients with ease.
All in all, when embarking on the journey of becoming a credit card processor company, it is crucial to take into account the various aspects that contribute to success in this industry. By thoroughly understanding the regulatory framework and compliance requirements, businesses can ensure they adhere to industry standards and provide a secure environment for their clients. Furthermore, considering the costs associated with each solution is essential to make an informed decision that alignes with the company's financial objectives. By carefully assessing these factors, businesses can confidently choose a vendor with robust security protocols in place and achieve their goal of becoming a reputable payment processing company.
To become a payment processing company and start a credit card machine business, it is crucial to develop the right strategies for growing your merchant services ISO. The first step in this journey is to identify what sets your services apart from the competition. By analyzing the unique aspects of your offerings, you can effectively leverage them to position your business more favorably in the market. This positioning will enable you to confidently assert your value proposition and differentiate yourself from other players in the industry. By understanding what makes your credit card machine business unique, you can take the necessary steps to attract and retain customers with utmost confidence.
To become an ISO for merchant services, there are several crucial steps to take. Firstly, it is vital to have a solid understanding of the payment processing industry and the specific services you will offer. This entails gaining knowledge about various payment methods, compliance regulations, and industry trends. Once armed with expertise, the next step is to establish a network of reliable referral sources. Forming strong relationships with businesses in complementary industries can significantly expand your reach to potential clients. By collaborating with these partners, you can tap into their customer base and promote your services effectively. This strategy will enhance your credibility as an ISO and increase your chances of success in the ever-growing market of payment processing.
Similarly, investing in effective marketing strategies is essential when aiming to become a payment service provider. Implementing targeted campaigns for lead generation can greatly increase the chances of attracting potential merchants. By identifying specific customer segments and tailoring marketing efforts to address their needs and pain points, a payment processing company can position itself as the ideal solution. Additionally, creating educational content that highlights the benefits of using your services can further establish credibility and trust with merchants. By showcasing the advantages of your payment processing services, potential clients will feel confident in their decision to partner with your company. Overall, by combining a comprehensive understanding of the market, innovative technology, robust security measures, and strategic marketing efforts, anyone can successfully enter the payment processing industry and thrive as a trusted and reliable payment service provider.

Thursday, 02 November 2023
become a POS system reseller and wee do all the work and you get paid all of the commission which is residual income for POS resellers on our program.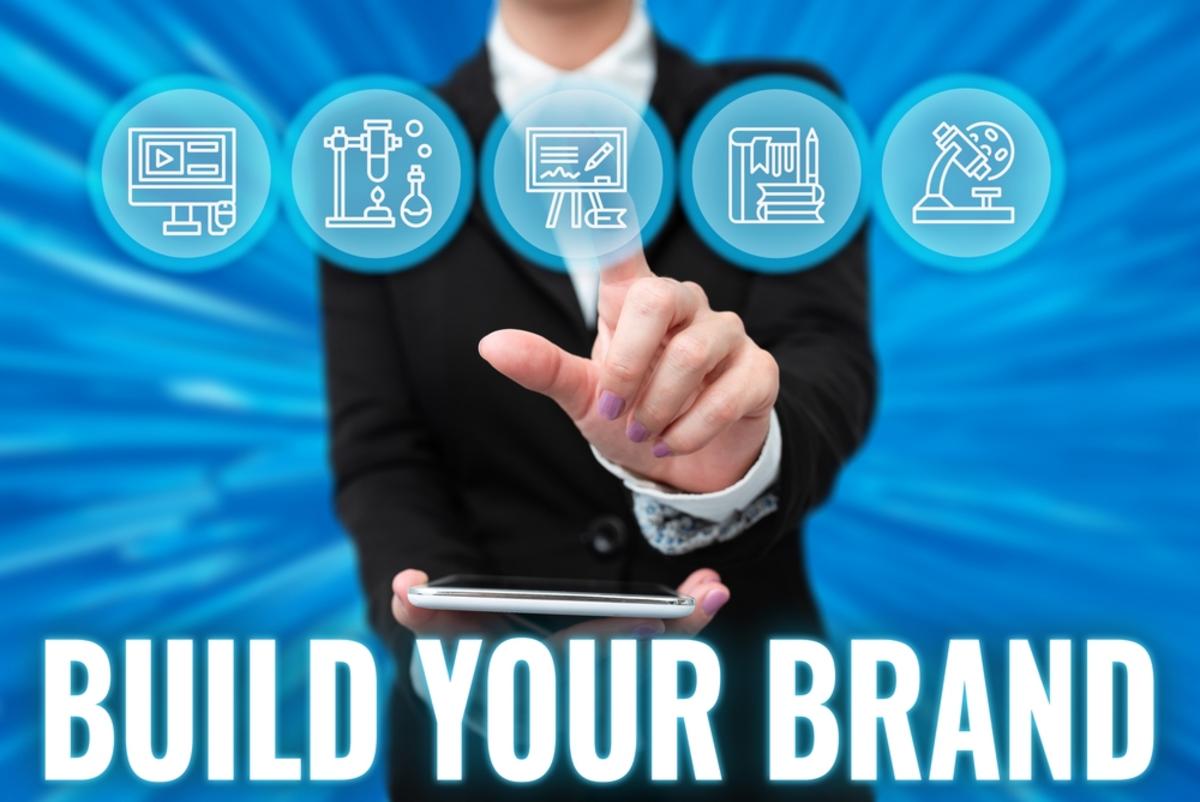 Tuesday, 31 October 2023
Home for merchant services resellers, credit card processing resellers, merchant accounts resellers for North American Bancard. Join our sales partner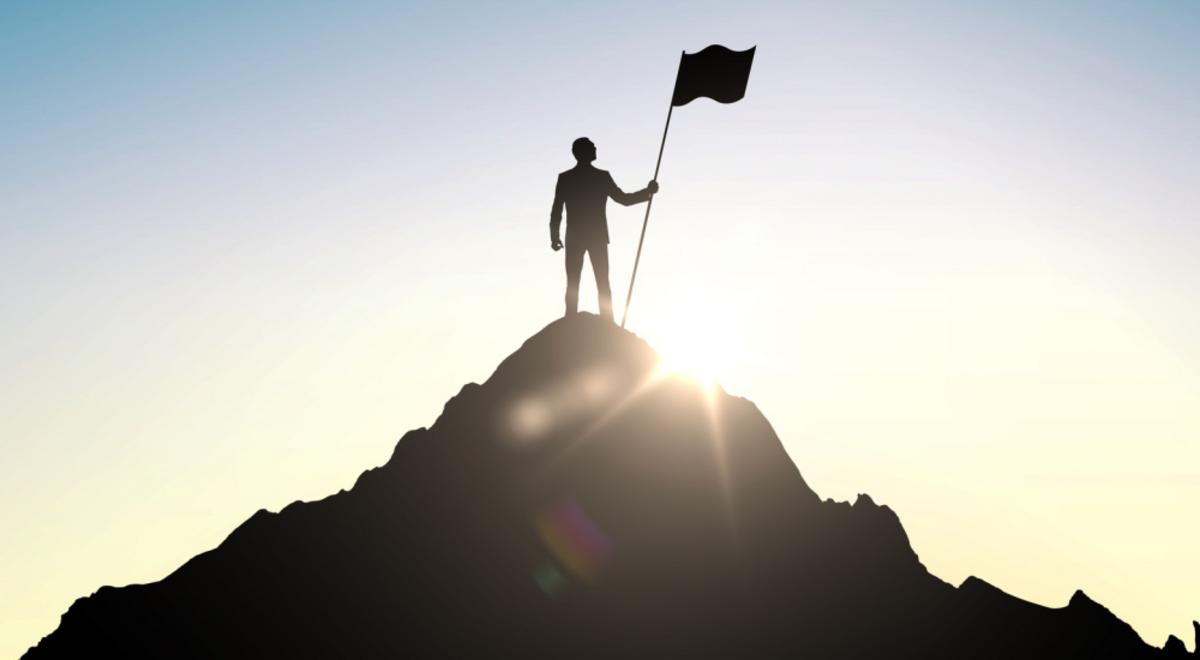 Friday, 20 October 2023
Become a merchant services agent, ISO, reseller for credit card processing and merchant accounts, best merchant services agent, ISO reseller programs.