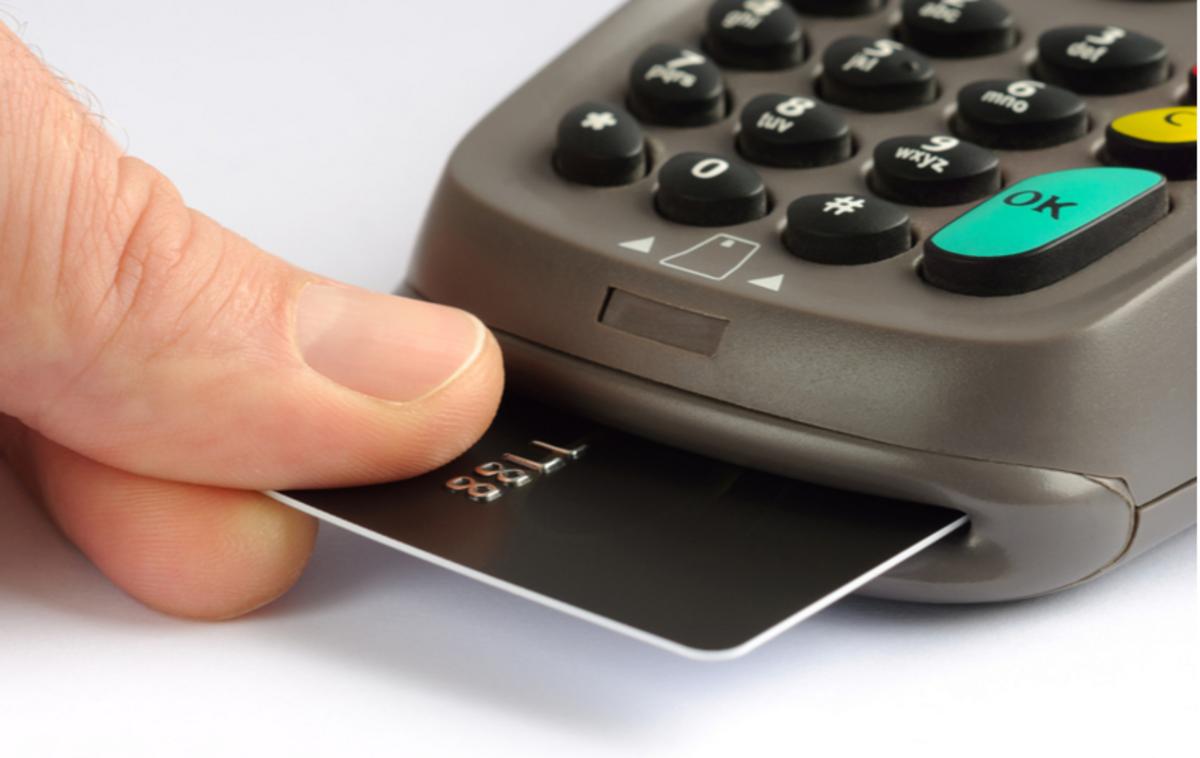 Tuesday, 24 January 2023
Home for merchant services resellers, credit card processing resellers, merchant accounts resellers for North American Bancard. Join our sales partner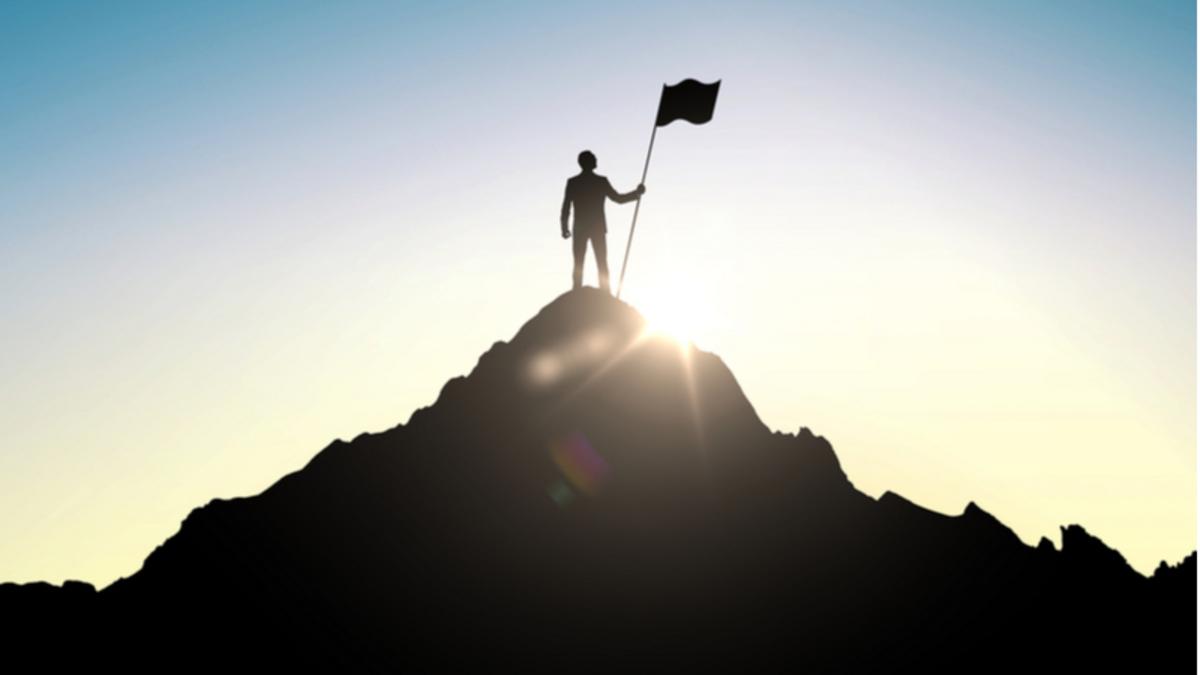 Thursday, 12 January 2023
Become a merchant services agent, ISO, reseller for credit card processing and merchant accounts, best merchant services agent, ISO reseller programs.

Need Assistance?
If you have questions, would like more information or if you are ready to get started please click the button below to leave your name and contact information.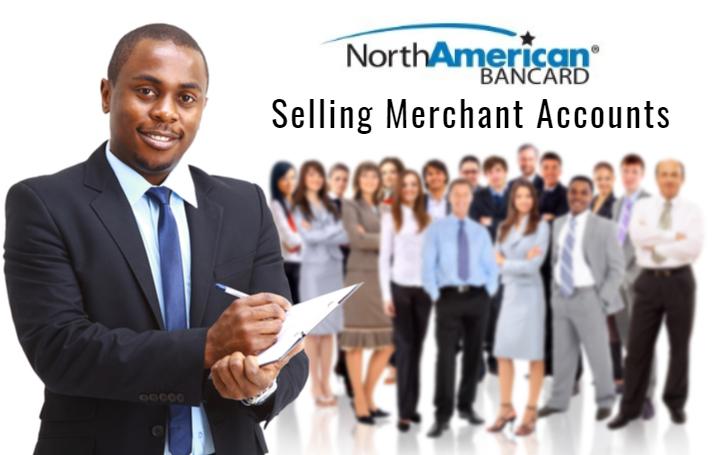 If you want to enter into the massive merchant services sales industry, then we would like you to stop right there. Before taking the plunge, there are a few things you should know. You need to have a clear idea of this industry and whether a credit card processing sales job is even your cup of tea or not.
We will help you know some simple yet important facts about selling credit card processing in this guide and will also provide you with useful tips to jumpstart your career as a merchant services agent. So with that said, let's get started:
Why is it important to know?
Before we move towards knowing some important facts about the merchant services sales programs, the question that might come to your mind is, why bother knowing these things? Well, to be honest, there are a lot of factors involved when it comes to getting merchant services sales jobs, it's not as easy as approaching the merchant, pitching the service and closing the deal.
Things can be both easy and difficult, which is why you need to set your expectations straight. So instead of jumping into a river without gauging its depth, it is better that you know how deep it runs. Therefore, we will tell you both the good and the bad of the merchant services sales industry.
These advantages and drawbacks will help you understand what to expect from it and whether it is the right field of work for you or not. So follow along and learn some of the most important things about selling credit card processing.
Benefits of Selling Merchant Services:
There are plenty of benefits in the merchant services careers, which is why many opt for this route. If you are persistent and work very hard, you will enjoy a high income and many benefits that come with it. Here are a few advantages of working in the credit card processing sales industry:
Excellent Earning Potential:
The basic need for everyone is the money, the sole motivating factor that makes you want to work for hours without looking at the clock. Well, the good thing is that this job is based on commissions. So you will be paid for the amount of work you put in and not like corporate jobs where you give 12 hours daily for a fixed pay.
However, if you ask an accomplished merchant services agent, he will tell you that the money doesn't come easy and is certainly not handed to you on a silver platter. To make a killing in the industry, you need to work very hard, build a network, and be persistent.
There are also several bonuses offered by credit card processors for achieving X amount of sales that add to your overall earnings. So once your business takes off, you can then enjoy a vacation on the beaches of Bali while sipping your fresh piña colada.
Flexible Schedule:
The best thing about working in the merchant services sales industry is that you are your own boss. There is no one looking at you with a microscope waiting for you to make a mistake. You can work on your own terms and in your timings as long as you are getting sales because sales pay the bills in this game.
You can approach any business you want, wherever you want and whenever you want to make your pitch. There will be no one calling you and asking you why you haven't reached the office yet; your dining table is your office.
Tons of Surprises:
If you are someone who cannot deal with a monotonous routine and the same kind of office-based work, then this is the job for you. You will start your day not knowing what's in store for you because you get to meet lots of new people in this line of work.
Different merchants will need different tactics and pitches for the deal to close. So you will have to adapt to the situation, work any problems that may arise, and learn something new every day. If you are someone who loves this kind of work, then you will definitely have higher job satisfaction.
Drawbacks of Selling Merchant Accounts:
Remember, nothing, and I repeat nothing is always rainbows and sunshine. Not even rainbows and sunshine are always there on the sky. So you cannot expect the merchant services sales job to be a walk in the park. There will be some drawbacks, just like there are with all types of jobs. If you are someone who is ready to face challenges and come up with new ways to achieve their goals, then you might not be affected by these downsides very much. That being said, let's see what they are:
Repeated Rejections:
Yes, this will happen. Every sales job comes with complimentary rejections, which an agent has to accept. Selling merchant services is no different. You will likely face two types of merchants when it comes to rejections. The first ones are those who already have a credit card processing provider, and they are satisfied with it.
The second ones will be those who just don't want this facility or those who don't have time to talk to you. You can persuade these people to an extent, and some might convert. I know getting rejected is tough, but you will have to take it like a man and move one to another merchant, there are plenty of them out there.
Soaring Competition:
Yes, there are thousands of merchant services agents out there just like you. But don't let the high competitive environment bring you down. If you have the key ingredients of becoming a successful credit card processing service agent then nothing will stop you from getting ahead of the competition.
Plus, you have to be a bit creative in selecting the location to target, maybe a new mall, or a complex? You will have to figure things out as you go and not leave any stones unturned in getting ahead of the competition.
Things You Can Do To Have a Strong Start as Merchant Services Agent:
Now that you know the good and bad sides of the merchant services sales industry, it is time we give you a few pointers on kick-starting your career.
Establish Goals: Being a sales agent means you need to manage yourself because there is no one at your back, making plans for you. You need to set targets like closing X amount of deals in Y number of days. And then work with all your strength and capabilities towards achieving the targets. Once you do, reward yourself with something you like.
Strong Networking: Being a new agent means no one really knows you. So you need to get yourself out there and have more exposure. Visit potential merchants, have a chat with them, help them out with anything related to credit card processing for free, and slowly and gradually build trust. Once they know you are knowledgeable and helpful, they will either get your service or refer their fellow merchants to you.
Understand What You Offer: Speaking of knowledge, you should first increase it to be able to help and educate merchants. Credit card processing is a vast sea, and you need to cover its every aspect. Learn about the services, equipment, and value you are offering so you can better communicate with the potential merchants and pitch them more effectively.
Follow Up: No matter how the dealing with a potential merchant went, always follow up. After contacting a merchant for the first time, don't let them forget who you are or what you offer. This doesn't mean you start visiting their home, but rather, say Hi every now and then. If, after some time, you feel your efforts are going somewhere, keep pursuing otherwise move on to a different merchant.
Offer Excellent Support: One of the main things that you will sell is support and not the service itself. When things are a bit technical, like credit card processing, people purchase the person selling them and not just the product/service. This means that they will buy trusting your word, and you will have to be there for them whenever you are required. This will not only retain your current merchants but also build your credibility in the industry.
Parting Words:
Many jump into the credit card processing sales industry hoping to build successful merchant services careers; however, only a handful of them manage to do so. Do you know why? Because the ones that fail expect a lot at the initial level. And the ones that win just keep their heads down until they can live with their heads high. There is a difference in IMPOSSIBLE and IMPOSSIBLE. You just need to be persistent, work hard, and have patience; you will make a successful career a possibility one day.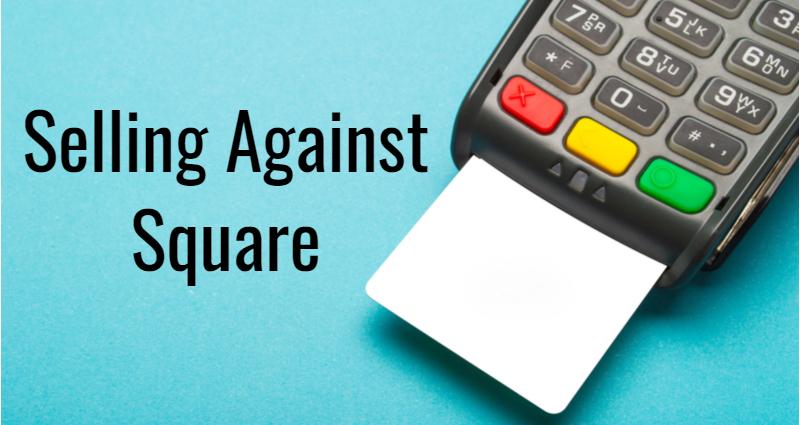 Are you facing major competition in the market because most of the merchants are working with Square? Well, Square does have a big share of the market, but that doesn't mean that they will take over every industry, and you will not be left with anything.
This guide will help you find out how you can become better at selling credit card processing against Square and convince the merchant to make a switch to your merchant services ISO program. To know all of this, make sure to read this guide till the very end:
Difference Between Merchant Accounts And Square:
Stability of Account:
There is a major difference between both service providers when it comes to the stability of the merchant account. With Square, the merchant can get slapped with payment hold anytime Square thinks the transaction is a risk or that it is very large in volume. This can cause delays in receiving the payment, causing problems for the merchant.
However, with the merchant accounts, this is not really an issue. Since the merchant services ISO program accepts a merchant's application after a rigorous vetting process, they trust them more. There is a very minimal chance of them holding any transaction.
Furthermore, you need to understand that if a business is considered as high risk as if it deals in niches such as CBD or entertainment, then Square will not work with you. They have less risk tolerance, but with big ISO partner programs like North American Bancard, high-risk industries are accepted as well.
There are Significant Price Differences:
No matter whether you are running a big business or a small one, every single penny matters. With Square, the merchants will be paying a flat 2.6% fee per transaction and along with a $0.10 fee. The cost will further increase in offline or manual transactions. There are no hidden charges or contract fees, and merchants only pay for every transaction.
However, with merchant accounts, the pricing structures are different. Although they vary from company to company, it is usually a low-cost model. Furthermore, with some of the best cash discounting programs like EDGE by North American Bancard, merchants don't even have to pay that fee. It is offset to the customers, so they bear the cost of their transaction.
Customer Service and Support:
Companies like Square will never offer as fast, and thorough support as the merchant account reseller programs do. The reason is that they are one company handling thousands of merchants, they cannot have a massive team in place to handle queries the minute they are entered in their system. Customers need to get a code to be able to call the support of the Square, and even then, the live support won't be available 24/7.
So in case of any technical difficulty, getting the payment held or account suspended, merchants cannot quickly communicate with them. Merchant programs, on the other hand, offer excellent customer service and fast responses. Although not all of them will offer better customer support, the top ones usually do.
Software and Hardware Compatibility:
For basic features, Square works great. Their systems are very easy to set up and perfect for very basic and small businesses. However, the costs for their hardware are very high. The contactless, Chip Reader, will cost only $49, but this is without the cost of receipt printer, which is an additional $299. Furthermore, their register plus POS system can cost around $800 while the simple Square terminal sells for $299.
If we talk about selling credit card processing equipment for merchant account providers, then besides having robust and more advanced technology, their EMV compliant POS terminals with built-in printer for a receipt can be sold for as low as $229. Some of the big merchant account providers also offer free POS while you cannot expect that from Square. So businesses that are operating on a very small level and can shell out a few extra bucks at the start, the Square is the best choice. However, those that need advanced features can opt for merchant services sales programs.
Training for Merchants:
Training is the key part when it comes to learning how to use the POS equipment, the mobile payments systems, and how the whole merchant account thing works in general. However, if a business is working with Square, they are less likely to receive the kind of training that helps them understand the game better. Square has no reps working in the field that can train the merchants.
However, there are thousands of merchant services agents roaming around the streets, engaging with merchants, and helping them learn the ropes of the service they offer. This helps with credibility as well because you put a face to the merchant ISO program you are promoting, so the merchant is likely to convert.
How to Sell Merchant Accounts Against Square?
Now that you understand the main, key differences between both models, it will be easier for you to pitch the unique selling points and benefits of the merchant services ISO program and change a merchant's mind. Here are some things you should do:
Discuss the Fees and Pricing:
The first thing you should do to break the ice is to ask for the fee the merchant is paying for the account. You can ask, 'so are you paying a 2.6% fee, and you like it because there are no hidden charges, right?' He will likely say 'yes' to that.
You can then take out your phone, go to the pricing page of Square and show them that there are different types of costs, like for non-swipe cost is 3.5% + $0.15, and the cost for the online purchase is 2.9% + $0.3.
This will definitely throw them into doubt, and they will be ready to listen to you further. You can now do two things here, either offer lower pricing or offer a zero-fee solution. With low pricing, you will do exactly as it sounds, you will offer a lower fee like 2.4%, but this might not really motivate them to make the switch unless you offer a really low price.
You can also go for the zero-fee, or as we call it, cash discounting route. Here you can suggest the merchant that you will offer them a solution that will eliminate their fees altogether. Now, this is something that will get the merchant's attention, and he will be ready to listen further. So here, you will start telling him about the cash discounting program. The cost for each transaction will be shifted to the customer who is making the transaction.
This way, the merchant doesn't have to pay any fee at all, and since the customer is using the facility of credit card, they would not have much problem paying the fee. If the merchant pays the fee for every customer, then he will be paying a lot on a monthly basis. So it is better to shift the fee on to the customers and let them handle the cost for the convenience they are getting.
Offer Buy Back to Close the Deal:
Now once you offer the cash discounting program to the merchant, he will likely take your offer. But because he paid a lot of money in the equipment from the Square program, he will be hesitant to make the switch. This is where you can offer him a buy back offer, which is just buying the square equipment from him, and then you can sell it on eBay.
You might not just recover your cost, but you might also make a good profit on the equipment. Once you solve this problem as well, there will be no way for the merchant to refuse your offer, and he will likely make the switch and convert.
Tip: Reach Out to High-Risk Industry Businesses:
A small but very useful tip that will help you a lot is to reach out to the high-risk industry businesses. These are the kind of merchants that are likely not going to be accepted by Square, or they may have been rejected by them.
So there is always a greater chance that you can convert them. You can pitch your offer and tell them that not only will they be accepted by your merchant services agents program, but they will also be getting more benefits than they would have with Square. So this is something that can help you further scale your business as well.
Over to You:
Selling credit card processing service against the Square program is not really that hard if you know what you are really doing and if you know the difference between both. By knowing where the square program lacks, you can make a better offer to the merchant. You can tell him the benefits that he will be getting with the ISO partner program. This will likely and any kind of merchant and increase your chances of making the sale.
Need Assistance?
If you have questions, would like more information or if you are ready to get started please click the button below to leave your name and contact information.
Need Assistance?
If you have questions, would like more information or if you are ready to get started please click the button below to leave your name and contact information.
Need Assistance?
If you have questions, would like more information or if you are ready to get started please click the button below to leave your name and contact information.