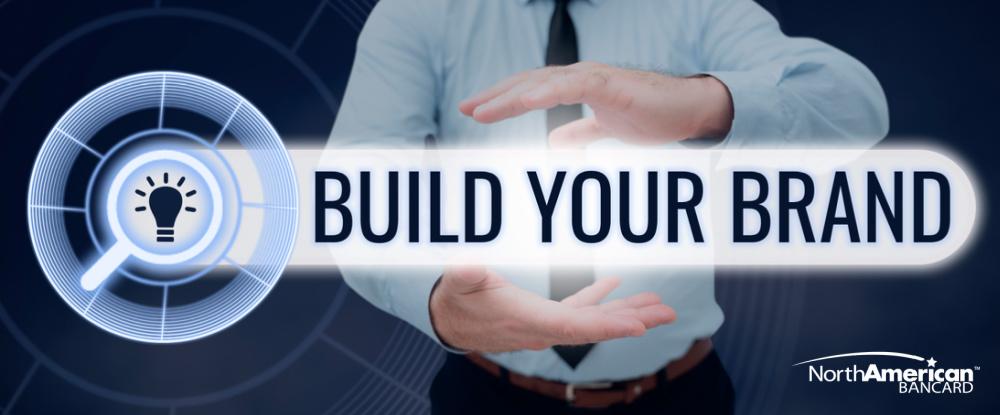 Are you a merchant services representative or an Indendent Sales Organization that's looking to make it to the big leagues of the merchant industry; the payment gateway providers? Well, it might require some serious investment to set up a complete infrastructure that can even break your bank. However, there's an alternative - white label merchant services.
It's a low investment, low-risk solution allowing you to set up your own payment gateway without having to manage any technical aspects of the payment gateway. Curious? Read on to know more about a regular payment gateway, how a white label payment gateway is different and what main advantages it can offer you.
What's a Regular Payment Gateway?
Let's Discuss What Payment Gateways Do:
Before we move towards the payment gateways for white label merchant services, let's talk about the regular ones to ensure everyone reading this is on the same page. Payment gateways are crucial for every business for credit card transaction processing. When the card is swiped against the machine, the payment is cut and sent through the payment 'gateway' to the processor for authorization. This additional gateway ensures the security of customer's data and the authenticity of their transaction.
Once it's cleared, the information of the transaction is added to the credit card networks and sent to the bank that issued the card to the user (customer). If everything is correct and there's a balance available to be charged, the transaction is approved; otherwise, due to any reason, it can get declined.
How Payment Gateways Do What They Do?
Payment gateways equip the merchants with interfaces and tools to collect the information for credit card transactions from the customers. This can be done in several ways. Most of the gateways offer APIs (Application Programming Interface) that enable the websites, business software, mobile applications, and POS (point of sale) device to connect and send transactions right to the payment gateway for authorization.
They also offer virtual terminal abilities allowing credit card info to be input directly in a webpage form, which can then be submitted for a transaction.
You can also find a range of value-added functions in payment gateways allowing merchants to easily manage their business and transactions. These added features can be fraud detection, recurring billing, tokenization, PCI compliance, and more.
Merchant Acquirers & Payment Gateways:
Merchant acquirers and ISOs (Independent Sales Organizations) act as agents/salesperson of the payment gateways by reselling their services to the merchants. ISOs or merchant acquirers employ a team of salespeople and support agents to connect with merchants, nurture them and eventually sell them the payment gateway's services and equipment like credit card machines.
Since it doesn't really make sense for the merchant acquirers to build and manage their own gateways, they mostly partner with existing payment gateway service providers and get a small chunk of the pie. However, there's an alternative, providing ISOs or merchant acquirers with opportunities to set up and differentiate their own payment gateway brands. This is where White Label Payment Gateway comes into play.
What's a White Label Payment Gateway?
With the help of a white label payment gateway, you can get similar features and functions and perform the same duties as a payment gateway provider. However, there are many distinctions and benefit with the white label service. While the regular gateways get into contracts with the ISOs and merchant acquirers to resell their services, white label gateways allow and also prefer the ISOs and merchant acquirers to sell their services as their own with their own branding.
The merchant services resellers and ISOs have the liberty to use their logo, play with the branding and color scheme to match it with their own, and service the customers however they see fit.
Advantages of Becoming White Label Payment Service Provider:
If you become the payment gateway provider rather than reselling someone else's, you'll have several unique opportunities at hand. As the white label payment facilitator, you can set your own profit margins and actively get your share of the revenue stream. This also means you will have the freedom to set up your very own brand, market it and get visibility rather than living under someone else's shadow. You will have control over customer experience, and how you want to service them, which means direct customer acquisition.
Here are some more benefits that you experience when you become a white label payment service provider:
You will not have to set up or manage the service by yourself. All the heavy lifting and technical aspects like infrastructure and security compliance will be taken care of for you.
You will get access to the shopping cart integrations processor connections of the platform, enabling you to offer solutions to a wider merchant group and take care of their needs.
You will get total control over the customer relations, meaning you will establish the rules for how your gateway equipment and products will be serviced and sold.
Every effort put in by you and your team into the promotion of payment gateway technology will enhance the worth, reputation, and value of your brand.
The use of a white-label payment gateway will solidify your relations with your merchants and put you in the position to meet their needs better.
Who Does the White Label Payment Facilitators Partner With?
First things first, you need to know if you have the kind of business that can benefit from the white label payment service provider. There are four kinds of resellers that will benefit from the white label model the most:
ISVs – Independent Software Vendors

Pay Facts – Square or Paypal
When opting for a white label payment service provider, work with someone having experience and a good track record of working with these business types.
To get the most value out of your while label payment gateway experience, it is imperative that you work with the provider offering exactly what you need so you can meet and exceed the needs of your merchants. To find that kind of service provider, here are a few questions you should ask:
Will you get access to their support service, guides, and training materials?
Do they have an intuitive payment gateway platform? You don't want something that's buggy and complex.
Can you rely on their platform? It should have 99.99% uptime; once it goes down, your payments won't be processed until it's back on.
What about the security level of their platform? It should be encrypted with the latest and most impenetrable technologies.
Does it sell its services to the merchants directly?
You will require a highly flexible platform that allows you to leverage your or your designer's creativity and customize every aspect of the product/service. You would want to make the payment gateway your own in the truest sense of the word. Therefore, make sure to find out the branding options they have available that'll allow you to brand payment gateway exactly the way you want. Here is a small list of some things you should be able to make your own:
URL
Color scheme
Logo
Marketing guarantee
Font
APIs
Login portal
Brochures
Make sure to ask about all of these features' customizability, so you know what to expect from the white label provider and if you want to go with them.
Types of Merchants to Have on Your Gateway:
If you're wondering what kind of merchants I can put on my white-label payment gateway, then the answer is; anyone you want. However, not every provider agrees to this, so make sure to ask this beforehand. The payment gateway provider must be able to offer you the liberty to get anyone on board and do business with them.
Some Final Considerations:
You will also need to find out about the third-party integration options, SDKs, and API functionality of the payment gateway. Some more important things to consider are:
Who will own the website's domain name?
Who is going to bill the merchant?
Who will manage the SSL Certificates?
What kind of shopping cart integrations will you get?
How the customer support to merchants will be handled?
What kind of merchants will you be able to provide a platform to?
Final Words:
Remember, the best white label merchant services will have incredibly useful features to help you crush the competition and get as many merchants on board as you can. This can only happen if you have the freedom to have any merchant you want and your platform is robust enough with tons of useful features that attract them.
How to Become a Payment Service Provider
For anyone that is keeping tabs on the merchant services industry and the role it plays in our everyday lives, it is clear that becoming a merchant services provider is more than just a career--in the right hands it can be a ticket to freedom. If you want to work in a career with unlimited income growth, promising industry prospects, and a low startup cost, then being a merchant services provider might be the right choice for you. A merchant services provider is surely an appealing career based on the many benefits that come along with being in this industry, but becoming one is still a bit of a mystery to those that desire this career. If you want to become a merchant service provider, then follow along with our guide of how to become a payment services provider that offers more insight into the process.
Breaking Down the Process
The process of becoming a merchant services provider can be broken down into three main parts. If you are able to follow these main parts of the process, then you will have more success and a much easier time making sure you are setting your merchant services business for success. Here are the three main components of any plan to become a payment processor and what you can expect within each part of the process.
Preparation & Paperwork
The first step to making sure your merchant services business has the foundation that it needs is the preparation & paperwork stage. In this stage, you will be filling out and filing the necessary paperwork as well as creating a business plan. This lays a strong foundation for your business that will help you to go through all the other steps more seamlessly.
Create a Business Plan
The first thing that you will want to do is to create a business plan to start a payment processing business. This will include things like your services, strategy, outlook, and other details that are relevant to your business. Creating a high-quality business plan will lay the foundation and roadmap for your business that will help you to clearly envision what you are trying to achieve and ensure that you have a document to refer to when you need guidance.
Incorporate Your Business
The next step once you have created the idea for your business is to incorporate your business. This means that you will be going through the proper federal and state channels to register your business as the correct type of venture. This is a very important step, as it will ensure you are compliant with all registration and paperwork requirements with governing bodies.
Connection & Contract
Once you have the paperwork foundation laid for your merchant services provider business, the next step is to start making the business arrangements that you need in order to actually provide your services. For merchant services providers, these arrangements are numerous, so you want to be sure that you are being diligent and have all the right arrangements in place. Here are some of the connections and contracts that you will have to enter into.
Request Approval From Discover
When you are a merchant services provider, you will have to make sure that you have gained acceptance from all the major credit cards to provide processing for these cards. Discover is undoubtedly one of the most important that you will work with in your time as a merchant services provider. To process payments with Discover, you will have to request approval through a meeting with a Discover representative. This will also give you access to Diner's Club and others.
Register With Visa & Mastercard
Visa & Mastercard are probably the two most important payment networks in the world. You will have to request approval from these two networks if you hope to provide merchant services. Luckily, this has become a standardized process that is not very difficult to navigate.
Apply With PCI Data Security
PCI Data Security is the organization that is responsible for verifying data security and ensuring that merchant services providers are compliant with regulations that ensure consumer data is safe and secure. You will have to register and apply with PCI Data Security to gain a trusted status as a merchant services provider.
Obtain a Payment Terminal Partner
Once you have all the prior steps done, it is time to obtain a merchant services partner. All of the work that you have done on the digital side to ready your business to process payments will have been for nothing if you are not able to obtain a payment terminal partner that facilitates these payments and is the physical vehicle for the electronic side of payment processing.
Marketing & Business
When you have laid all the foundations of paperwork, agreements, registrations, and contracts out, the marketing & business side of being a merchant services provider is what remains. Many consider this to be the most difficult part, but luckily there is a proven blueprint for getting yourself started. Here are the steps that you should take if you are looking to kickstart your business and get started with marketing your merchant service business.
Online Presence
The first step to marketing your merchant services business effectively is establishing your online presence by putting up a website and other digital properties such as social media. Make sure to dedicate time and attention to these efforts to ensure you are able to launch marketing initiatives and other campaigns based on your online presence.
Literature & Marketing Materials
The next step is to start acquiring literature and marketing materials for your merchant services business. These will help you to connect with others and provide them with easy-to-access information about your business. With the right literature and marketing materials in hand, you'll be able to effortlessly provide your customers with the information that they need about your business and services.
Client Outreach/Sales
When you have all of your marketing efforts organized and the resources that you need on hand, then you are ready to start the process of client outreach and making sales. Make sure that you can establish a reliable funnel of leads and convert them with a high-quality sales team. This is the key to success in merchant services sales.